Innovative, Secure, Intelligent
Expand your micro market business to new customer locations
Micro markets continue to expand. Consumers love the ability to choose healthy options, touch products, read labels, and even select from fresh and frozen treats.
But some locations just don't fit the open market concept—like public settings or transient locations that can suffer from high shrink. That's where Smart N Go solutions can help.
Meeting the demand
Smart N Go's intelligent micro market solutions address the demand for secure, unattended, self-service refreshments for these locations--like college campuses or shared tenant buildings.
Plus, with Smart N Go, a broader array of products can be offered than traditional vending and are secured behind locked doors that are opened only through payment preauthorization with credit/debit card, fingerprint, mobile pay, or member card.
NAMA's People's Choice Award Winner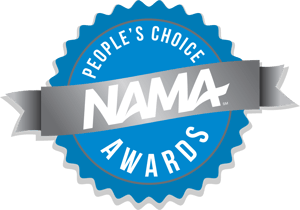 Our Smart N Go solutions line is disrupting the industry!
We received one of NAMA's People's Choice Awards for the "SmartE" solution in the New Product Zone category for Technology, Kiosk, Vending/Dispensing Equipment & Business Services.
Learn more about SmartE and our other Smart N Go solutions on our products page!